Heat Sealed Aluminum Foil Pan Features:
1.100% recyclable environmental protection;
2.safety and health;
3.can be refrigerated;
4.can be heated, high temperature 300 ℃.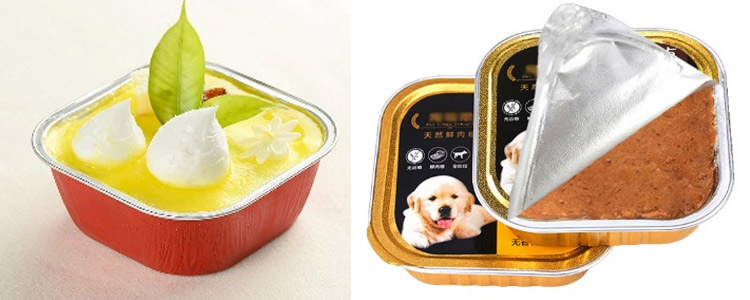 Microwave oven method of use:
1. Please tear open the aluminum cover before use (open the cover, can not be sealed heating).
2. Food should be covered with lunch boxes (at least about 80% of the capacity of the lunch box).
3. Lunch box should be placed in the middle of the microwave oven turntable. (Note: If your microwave oven is a metal turntable, please place a ceramic or glass pad under the lunch box.)
4. The lunch box can not touch the microwave oven's four walls. (At least 2cm from the wall of the microwave oven)
5. Microwave oven can only use one foil lunch box.
| | | | | | |
| --- | --- | --- | --- | --- | --- |
| MODLE | TOP OUT | TOP IN | BOTTOM | DEPTH | VOLUME |
| 30078 | 128*110 | 115*100 | 107*95 | 30 | 300 |