Why do we choose aluminum foil containers?
1.We use high-quality food grade aluminum foil,it is very safe and hygienic.
2.It is moistureproof, lightweight, corrosion-resistant, heat resisting and frigostable.It can be put in the steam box and the oven,while the food can keep its colour and taste.
3.Low-carbon ,wnvironment friendly,no pollution.
4.The resources can be recycled.Scrap aluminum foil after recycling,the quality of the aluminum is basically unchanged.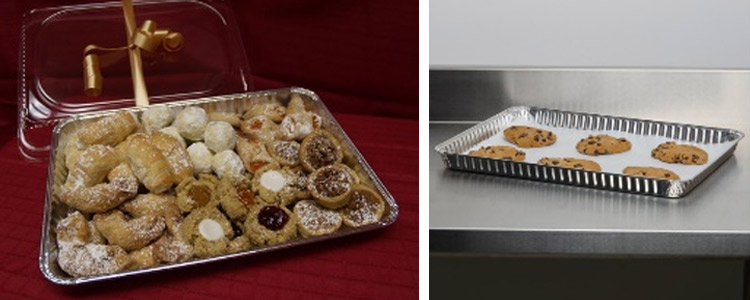 We can use it to roast fish , chicken and so on .Aluminum foil grilling tray is an essential part of family barbecue.
| | | | | | |
| --- | --- | --- | --- | --- | --- |
| MODLE | TOP OUT | TOP IN | BOTTOM | DEPTH | VOLUME |
| 16020 | 330*220 | 202*145 | 292*193 | 32 | 1600 |